Sky Den Update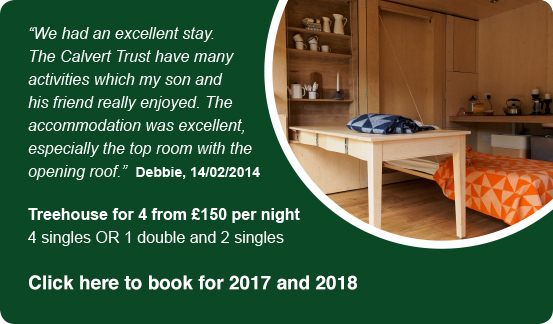 Sky Den
Sky Den has now become the 'not to be missed' experience at Calvert Trust Kielder.
"The sky den is amazingly well thought out and an exciting place to stay. Every eventuality catered for from binoculars to lanterns and the setting is spectactular and beautiful. We really enjoyed it".
Canopy & Stars are now taking bookings for 2017/18, but you'll have to be quick it's filling up fast. Please click here to reserve your place under the stars.
George Clarke's Amazing Spaces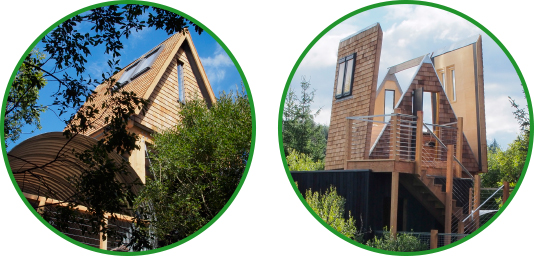 Architect George Clarke lifted the lid on his extraordinary tree house project in December 2013 and it has been amazingly popular ever since.
Created in collaboration with designer William Hardie, the Sky Den features a triangular pod with a spectacular opening roof, revealing views of the largest working forest in Europe and budding astronomers will be able to lie back and revel in the star-studded skies of Kielder Water & Forest Park, which together with Northumberland National Park has been designated as Northumberland International Dark Sky Park.
Speaking about the Sky Den, George said: "We've never designed anything like it before. Its part tree house, part art installation and can offer a unique experience on a unique site".
Calvert Trust Kielder, where the Sky Den is located, is a charity which helps people with disabilities to achieve their potential through outdoor activities.
Peter Cockerill, Calvert Trust Chief Executive, said: "This innovative and accessible amazing space goes against the usual expectations of a tree house and realises our vision of people with disabilities sharing in life's opportunities".
To book Sky Den please visit www.canopyandstars.co.uk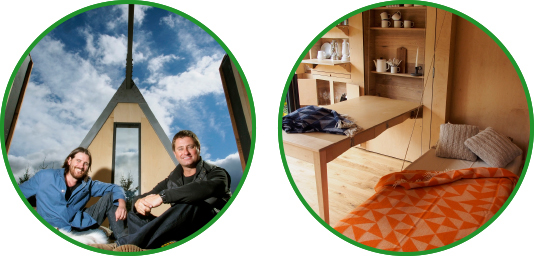 On the Road
The Sky Den on its way to its permanent home at Calvert Trust in Kielder Water & Forest Park.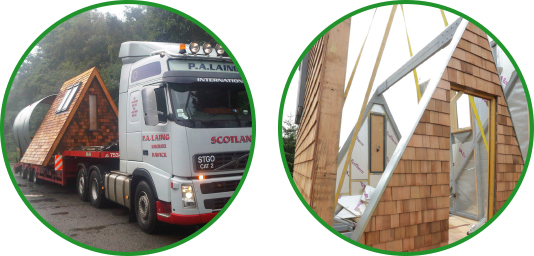 How it shaped up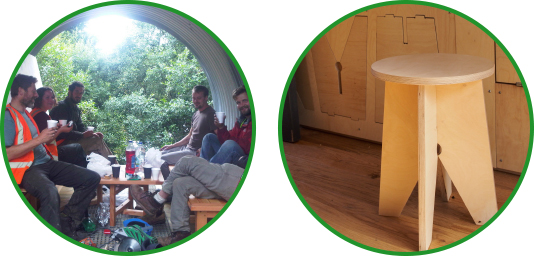 The square space houses the kitchen, sitting/sleeping area and has multifunctional furniture.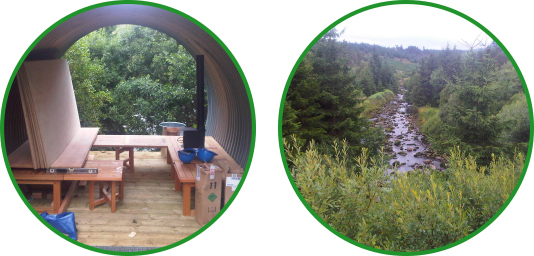 The circular space, created from a giant motorway drainage pipe, is equipped with a log burning stove and fold away table and beds.
Click here to find out more about Kielder Water & Forest Park
Click here to find out more about Calvert Trust Kielder